APT1,7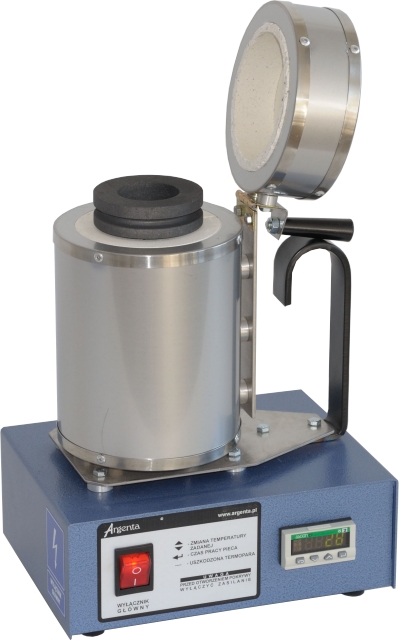 The APT 1.7 crucible furnace are intended for melting gold and silver alloys in the jewellery manufacture process. Their lightweight and compact design (furnace + temperature regulator) and lower operation costs make them one of the most popular solutions in small-scale production of jewellery, production of artistic and individual pieces of jewellery.The furnaces are equipped with a microprocessor PID controller for controlling the process temperature. The design of the furnace allows for pouring a flask with alloy without the need to take out a hot crucible and there is no risk of the crucible sliding out accidentally. It streamlines work and significantly lowers operating costs due to limiting air access to the entire crucible surface.
---
Technical data:
Rated voltage:
230 V / 50 Hz
Rated power:
1500W
Maximum operating temperature:
1150ºC
Temperature increment:
15oC/min.
Crucible capacity:
1700g Au, 1300g Ag
Overall weight:
5kg