Water cooler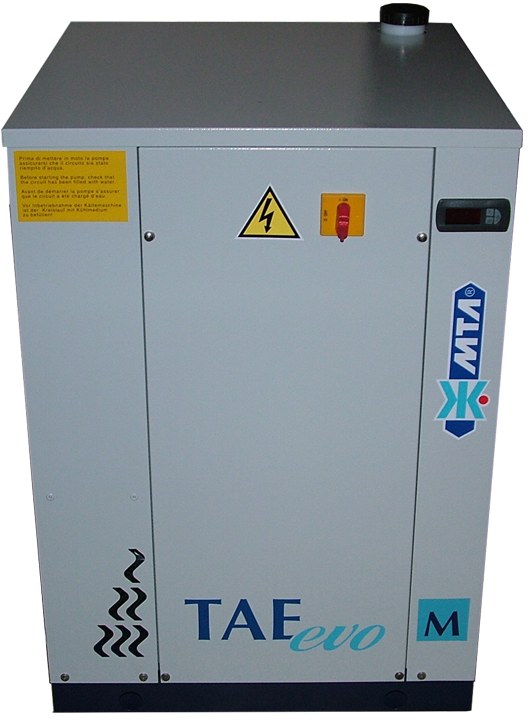 Inductive heating technology can be distinguished by high efficiency and work dynamics. Its application to the field of jewellery casting opens the doors to new possibilities which are unprecedented in the implementation of resistance furnaces. One of invaluable merits of this technology is the effect of 'inductive mixing'. However, the aforementioned qualities are undeniably demanding: the machine has to be refrigerated by water circuit.
The solution can be water from sewage system; yet, both inductive machines manufacturers and the economy together with ecology shatter this kind of action. The option can be the closed circuit of cooling water. Its virtue is a constant amount of water used for work with inductive unit, unchanging temperature of the refrigerating system as well as quiet and economical operation.
That being so we would like to present a machine designed for all furnaces and inductive casting machines and produced by the leading Italian manufacturer.