WW03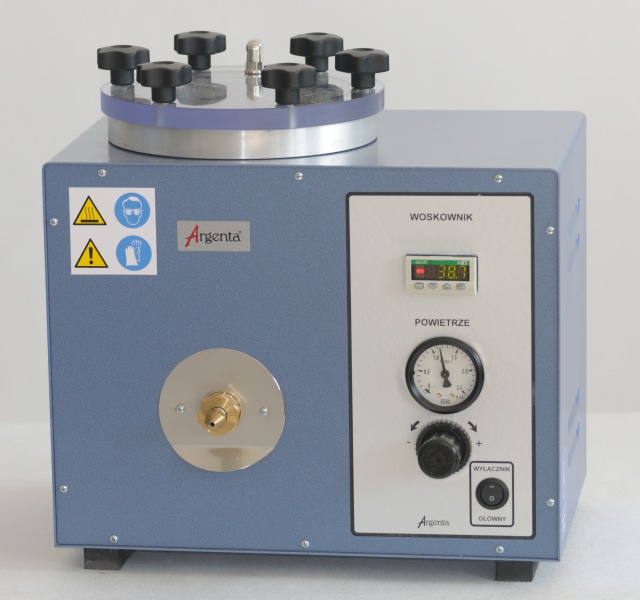 The pressure wax injector is intended for making models in the lost wax method. The enclosure dimensions are 400 mm (width) x 250 mm (depth) and 310 mm (height). The front wall features the main injection valve and convenient control panel with a digital temperature controller, working pressure reducing valve and main switch.
The temperature is adjusted by means of the PID controller coupled with a temperature measuring sensor in the injection valve. Measurement accuracy is ±0.2ºC.
Pressure in the container is adjusted with a knob of the pressure reducing valve.The construction of the container and drain valve prevents any impurities from getting from wax to an injected model. The container bottoms feature drain valves, allowing for quick draining off unused wax without the need to stop work for a prolonged time.
Compact size and good appearance made the wax injector the most popular machine.
---
Technical data:
Rated voltage:
230 V / 50 Hz
Rated power:
500 W
Operating temperature:
90ºC
Injection pressure:
0-250 kPa
Container capacity:
3,5 l
Weight:
12 kg